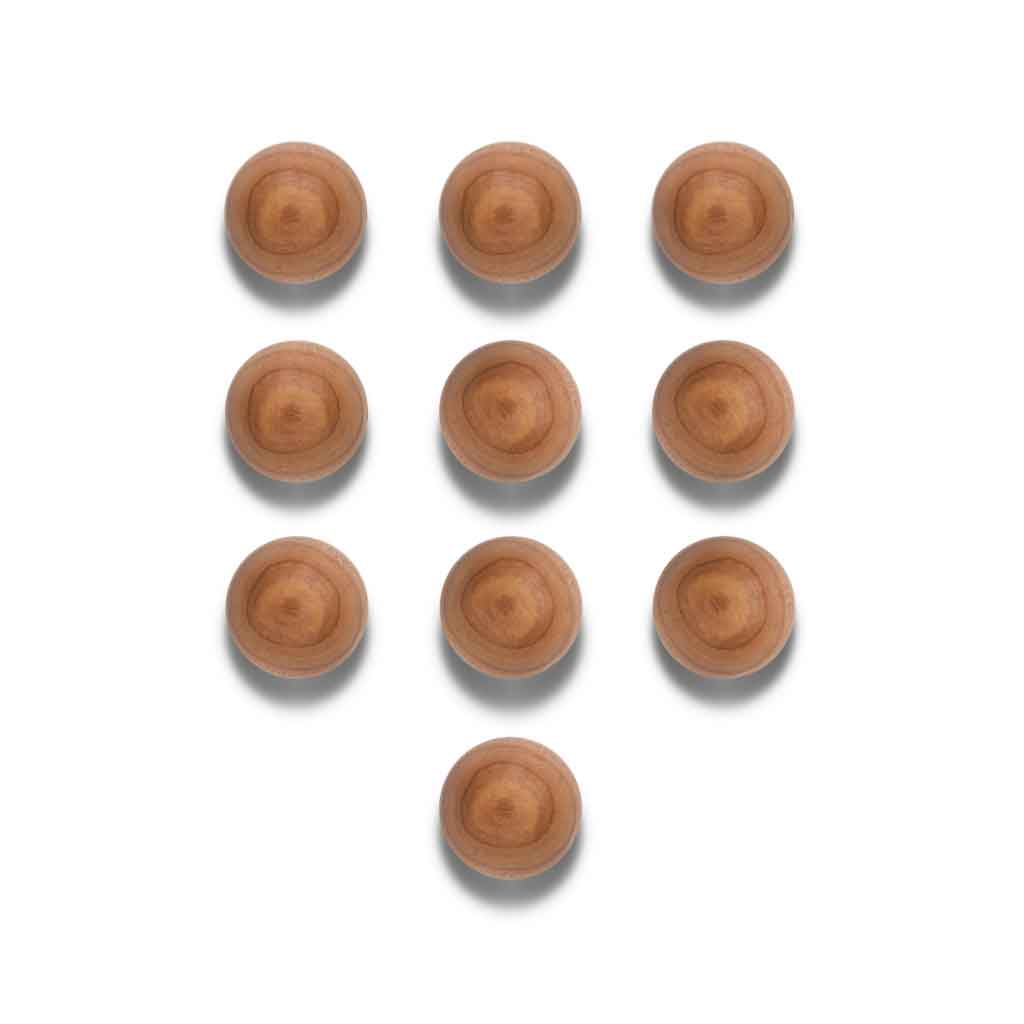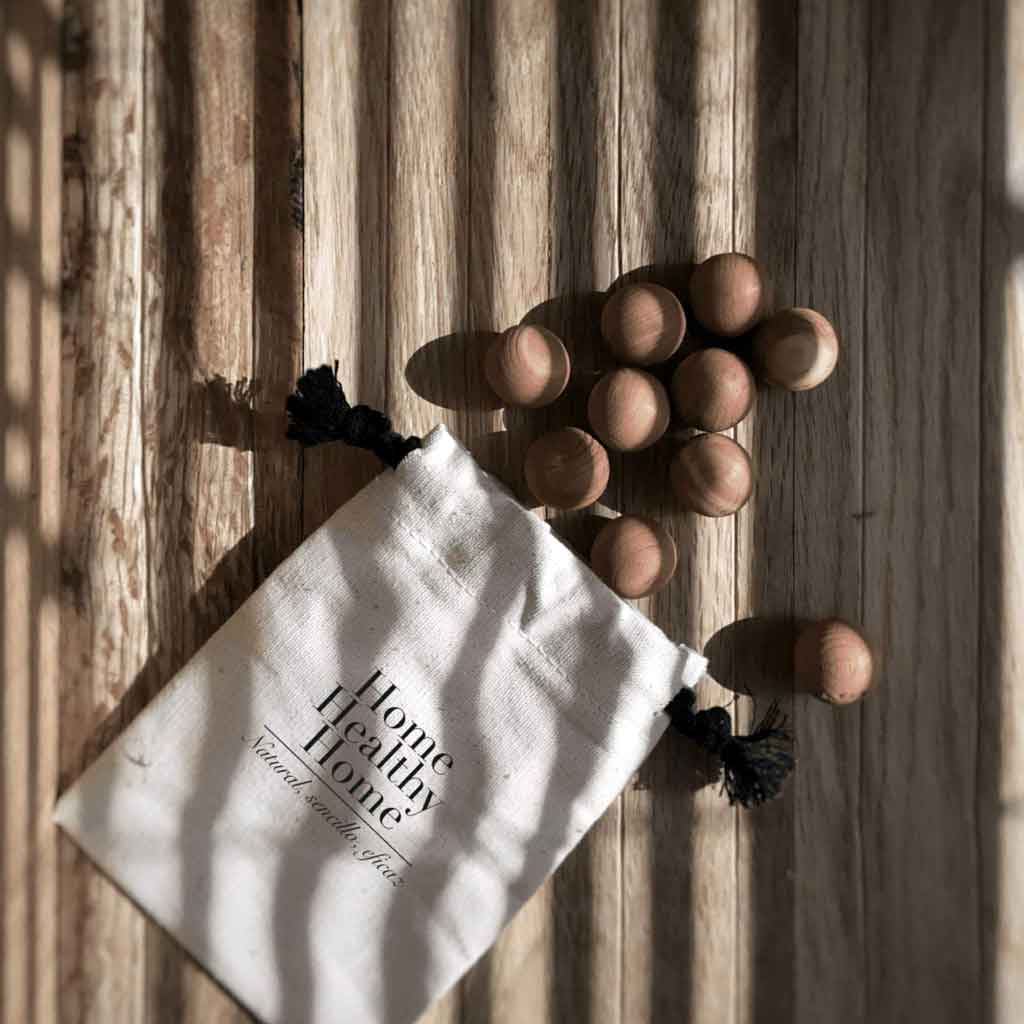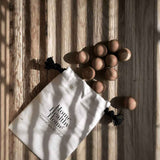 Mothproof Red Cedar Balls
Red cedar balls are a natural moth repellent, as well as gently freshening your drawers.
They are 100% natural and biodegradable, making it possible to replace common aerosols or mothballs that pollute the environment and can be harmful to your health. In addition, you can reinforce its function with our "
Closet Perfume No. 210".
Its effect lasts approximately 6 months.
INSTRUCTIONS FOR USE
Place one or two balls per drawer.

Place the balls in a paper envelope or an open box so that they do not touch clothing, since the oils contained in the cedar could stain it.
When their scent begins to wear off, sandpaper over their surface and they will release their scent again. You can also perfume them with our Closet Perfume No. 210.
If you want to know more about cabinet care, read our article:

 
SHIPMENT
Reusable organic cotton bag

Shipping in recycled cardboard box

Paper stickers

Complimentary samples in each shipment
---
Mothproof Red Cedar Balls