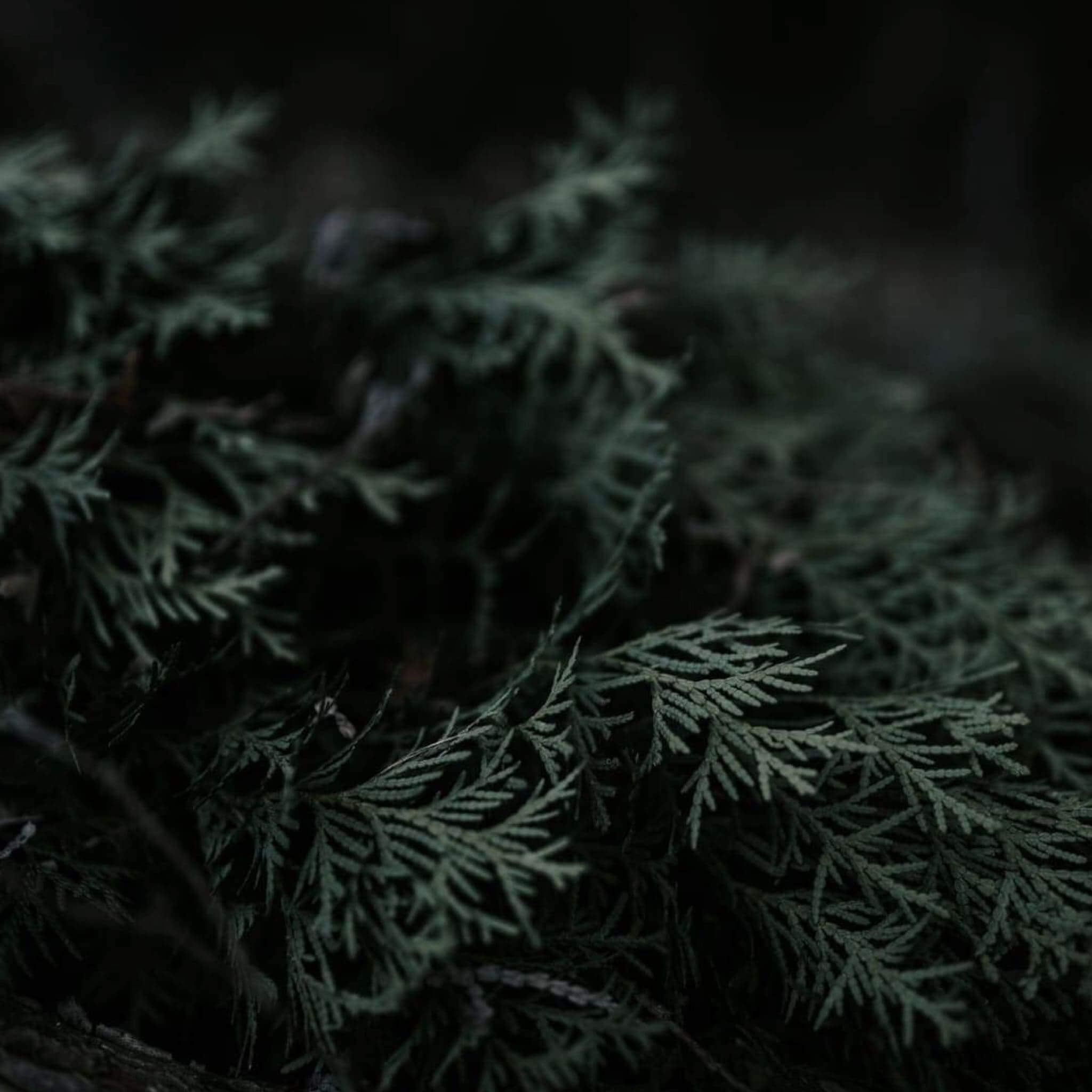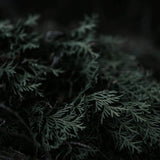 Perfume for closets Nº 210
Freshener and purifying perfume for wardrobes and dressing rooms, formulated with 10 100% pure essential oils, obtained from organic farming and rigorously chosen for their olfactory , antiviral, antibacterial, aseptic and anti-moth properties.
Renew and purify the air in your closet or dressing room, achieving a fresh, healthy, pleasant environment that is protected from moths. Formulated and packaged by hand in Spain. Nature offers us a disinfectant air freshener without resorting to toxic or artificial products.
Available in:
150ml
50ml
OLFACTORY NOTES
Output: Fresh, bright and citrus with notes of Mint and Orange.
Heart: Wild and spicy with notes of Lavender, Sage, Myrtle, Thyme and Clove.
Background: Woody Cedar, Lemongrass and Patchouli.
(100% organic essential oils)
ADVICE FOR USE
Use environment. Use as many times as you need it. Spray inside the closet or on the dresser as high as possible. Do not spray on clothing. The essential oils used in the formula are very active and must be used in accordance with the instructions for use. Avoid contact with eyes and mucous membranes. Do not eat.
RECHARGE
Our goal is to be as sustainable as possible with our packaging, so we recommend that if you have purchased any of our purifiers in the past of aluminum and you want to buy one again, do it by choosing our "REFILLS". The sprayer is the only component manufactured in recyclable polypropylene because there is currently no alternative in another material. Nevertheless, we continue to search for a more sustainable solution.
INGREDIENTS (INCI)
Alcohol - Aqua- Cedrus Atlantica Wood Oil - Mentha Piperita Oil - Lavandula Angustifolia Oil - Citrus Sinensis Peel Oil Expressed - Cymbopogon Citratus Leaf Oil - Salvia Officinalis Oil - Myrtus Communis Leaf Oil - Thymus Vulgaris - Eugenta Caryophyllus Leaf Oil - Pogostemon Cablin Leaf Oil.
100% Organic essential oils.
SHIPMENT
Hand-packaged in an aluminum bottle with a reusable spray valve.

Shipped in a recycled cardboard box.

Hand labeled with paper tags.

Complimentary samples in each shipment.
Free shipping for purchases over €60.
We use aluminum containers to preserve all the properties of our formulas. Aluminum, in addition to protecting more than glass, is one of the materials with the highest percentage of recyclability, reaching 95% of it without affecting its properties and allowing it to be recycled infinitely. For these reasons, aluminum is considered an ecological and sustainable container.
PROPERTIES OF THE ESSENTIAL OILS IN THE FORMULA
CEDAR: It is obtained by steam dragging the bark of Cedrus Atlantica, Pinaceae, a tree that grows in different areas of the planet such as Morocco, the Himalayas, Lebanon and the Middle East. The aromatic natural oil of the Atlas cedar has antiseptic properties. Especially effective against insects and moths
MINT-PIPERITA: It is obtained by dragging steam from the Mentha Piperita. Due to its properties and aromatic components, it has been cultivated since the 17th century. It is a hybrid obtained by crossing water mint and mint. Eliminate germs, parasites, viruses and refresh the environment.
LAVENDER: Lavender essential oil is obtained by steam dragging the Lavandula Hybrida plant, being one of the hybrid species that have been introduced, a cross between lavender and lavender. In many countries it is cultivated and collected intensively and extensively, especially in the Mediterranean basin, especially in Spain and southern France. With antibiotic, antiseptic and disinfectant properties. Its calming and sedative effect is very important, very appropriate for cases of stress or anxiety.
ORANGE: Orange essential oil is obtained by cold pressing the peel of Citrus Sinensis, which is the fruit of the orange tree. Orange essential oil has an antidepressant, anti-inflammatory, antiseptic, bactericidal, nervous sedative, digestive, fungicidal, hypotensive, digestive, and lymphatic, stomach stimulant effect, as well as being highly appreciated in cosmetics for the benefits it exerts on the skin.
LEMONGRASS: Lemongrass essential oil is obtained by steam dragging of the Cymbopogon citratus, or lemon plant, common to Central and South America as well as regions such as many Asian areas such as Sir Lanka, Laos, Thailand, etc. It is a large herb, growing in clumps, with numerous long linear drooping leaves. It is traditional in Ayurvedic medicine from India to fight infections. Currently, its antimicrobial and antibacterial capacity has been demonstrated.
SALVIA OFFICINALIS: The essential oil of Salvia Officinalis is obtained by steam dragging of Salvia Officinalis L., Lamiaceae. Natural from the Mediterranean, although its cultivation has spread throughout Europe, North America and occasionally in other tropical regions. Among the recognized medical properties are those related to the skin and mucosa, being an effective anti-infective, antifungal and antiseptic, the latter being also used in genito-urinary cases.
THYME: Thyme essential oil is obtained by steam dragging of Thymus Vulgaris, widely spread in the northern hemisphere, especially in the Mediterranean basin, North Africa and Asia Minor. Due to its antibacterial, antispasmodic, antirheumatic, expectorant, and calming properties, this oil has a long list of uses such as arthritis, wounds, insect bites, sores, fluid retention, menstrual and menopausal problems, nausea, fatigue, problems respiratory, flu pictures, skin conditions (oily skin and scars) and remedy for athlete's foot.
MIRTO: The essential Oil of Myrtle BIO extracted from the Myrtus communis by steam dragging, can be extracted from the leaves is more commonly used in medicine and the oil of myrtle berries is used as a flavoring for beverages and alcoholic beverages. It is a medicinal herb that is used in traditional medicine in many parts of the world. Its berries, leaves and fruits have been widely used as a traditional folk medicine for the treatment of disorders such as diarrhea, peptic ulcer, hemorrhoids, inflammation, lung and skin diseases. Clinical and experimental research studies suggest that myrtle essential oil possesses an even broader range of benefits, including antioxidant, anticancer, antidiabetic, antiviral, antibacterial, and antifungal.
CLOVE: Clove essential oil is obtained by steam dragging the leaf of Eugenia caryophyllus, Myrtaceae, a tree native to Indonesia and Madagascar. It also grows in Zanzibar, India and Sri Lanka. Clove essential oil has antimicrobial, antifungal, antiseptic, antiviral, aphrodisiac, and stimulant properties.
PATCHOULI: Patchouli essential oil is extracted by steam stripping from the Patchouli Pogostemon cablin, native to Southeast Asia. Today it is cultivated in China, Malaysia, India, Indonesia and the Philippines, but it also grows in South America and other tropical regions such as Hawaii. What sets patchouli essential oil apart from other oils is that it improves with age. In aromatherapy it relieves anxiety, stress and depression. Its calming effect is very effective for relaxation and meditation. It can strengthen your immune system against colds and fever.
MORE INFORMATION ABOUT ESSENTIAL OILS
"Now, more than ever, we must use essential oils in our home"
---
Perfume for closets Nº 210