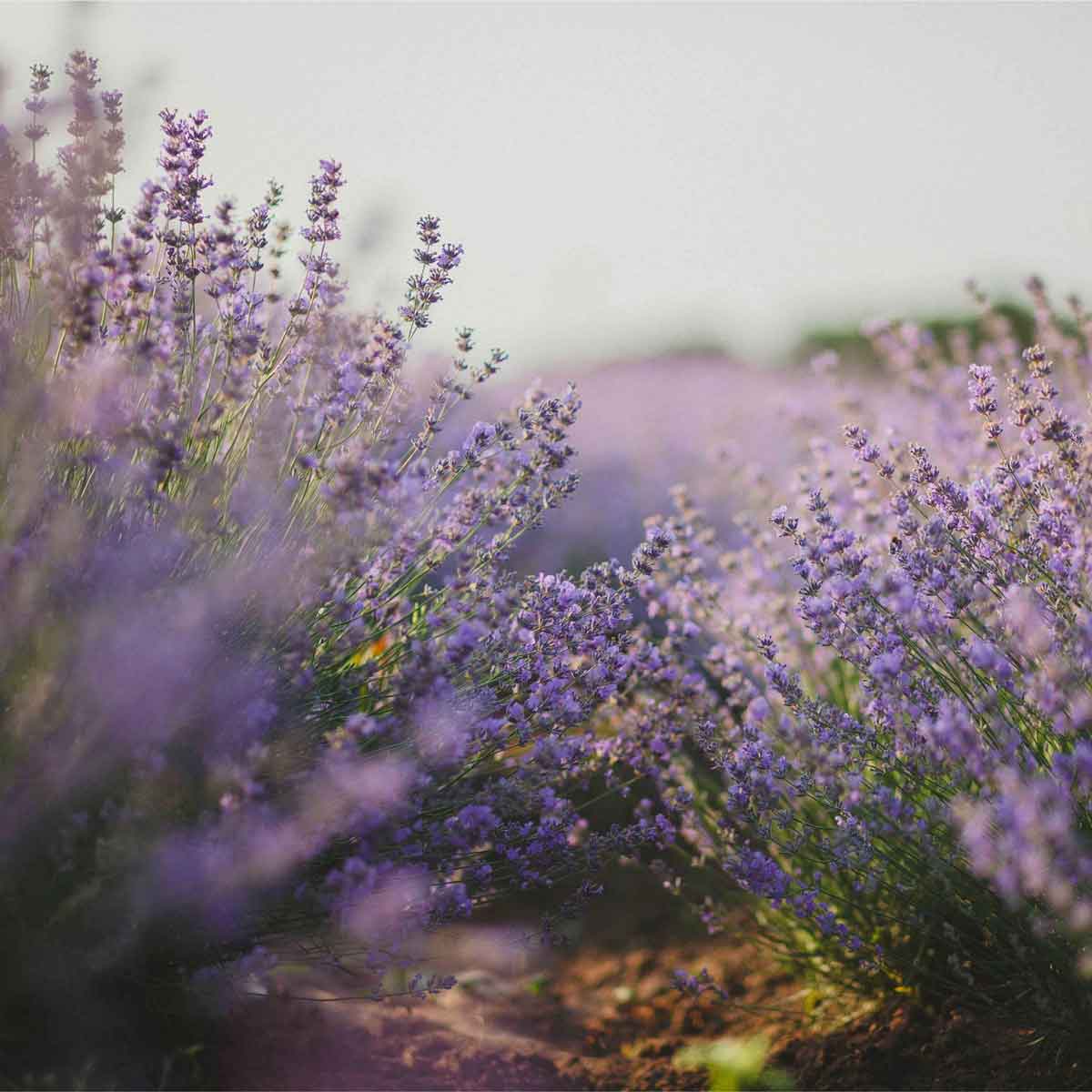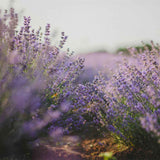 Perfume "Lavender Fields" Nº 240
Relaxing and stimulating home air freshener and purifying perfume, formulated with 6 100% pure essential oils, obtained from organic farming and rigorously chosen for their antiviral, antibacterial, aseptic and relaxing properties.

Immerse yourself in the lavender fields of Spain and purify your home, achieving a fresh and healthy environment. Its unique and captivating scent uplifts the mood and relaxes the mind while helping to create a balanced environment for the whole family. Ideal for all rooms in your home and especially in bedrooms to help you fall asleep. Its immediate effect will allow you to enjoy its incredible fragrance just by spraying it. Formulated and packaged by hand in Spain. Nature offers us a disinfectant and relaxing air freshener without resorting to toxic or artificial products.
Available in:
150ml
50ml



OLFACTORY NOTES
Exit: Fresh, bright and citrus with notes of Bergamot and Lemon Risso
Heart: Wild and spicy with notes of Lavender and Sage.
Background: Floral Cinnamon and Geranium.
(100% organic essential oils)

ADVICE FOR USE
Use environment. Use as many times as you need it. Spray through the air, as high as possible, in the room to be purified and set. The essential oils used in the formula are very active and must be used in accordance with the instructions for use. Avoid contact with eyes and mucous membranes. Do not eat.
RECHARGE
Our goal is to be as sustainable as possible with our packaging, so we recommend that if you have purchased any of our purifiers in the past of aluminum and you want to buy one again, do it by choosing our "REFILLS". The sprayer is the only component made of recyclable polypropylene because there is currently no alternative in another material. Nevertheless, we continue to search for a more sustainable solution.
INGREDIENTS (INCI)
Alcohol - Lavandula Angustifolia Oil - Citrus Bergamia Oil - Citrus Limon Risso Oil - Pelargonium Graveolens Oil - Cinnamomum Zeylanicum Oil - Salvia officinalis Oil.
100% Organic essential oils.
SHIPMENT
Hand-packaged in an aluminum bottle with a reusable spray valve.

Shipped in a recycled cardboard box.

Hand labeled with paper tags.

Complimentary samples in each shipment.
Free shipping for purchases over €60.
We use aluminum containers to preserve all the properties of our formulas. Aluminum, in addition to protecting more than glass, is one of the materials with the highest percentage of recyclability, reaching 95% of it without affecting its properties and allowing it to be recycled infinitely. For these reasons, aluminum is considered an ecological and sustainable container.
PROPERTIES OF THE ESSENTIAL OILS IN THE FORMULA
LAVENDER: Lavender essential oil is obtained by steam dragging the Lavandula Hybrida plant, being one of the hybrid species that have been introduced, a cross between lavender and lavender. In many countries it is cultivated and collected intensively and extensively, especially in the Mediterranean basin, especially in Spain and southern France. With antibiotic, antiseptic and disinfectant properties. Its calming and sedative effect is very important, very appropriate for cases of stress or anxiety.
SAGE SCLAREA: The Clary sage essential oil is obtained by steam dragging of Salvia sclarea, which is a herbaceous plant. This scented aromatic plant is very common in southern European countries. Salvia Clarea does not contain toxic substances for the nervous system, so there are no risks of seizures when used in aromatherapy. It is very effective in the side effects of fatigue and stress.
BERGAMOT: Bergamot essential oil is obtained by cold pressing the peel of the fruit of Citrus Bergamia Risso, Rutaceae. Widely cultivated in Italy and Spain. Bergamot essential oil has antiseptic, analgesic, immunostimulant, vermifuge, sedative, antispasmodic, expectorant, antibacterial, calming, deodorizing and vulnerary action. Combat insomnia, stimulates the functioning of the immune system.
LEMON RISSO: Lemon essential oil is obtained by cold pressing the peel of Citrus Lemon Risso, which is the fruit of the lemon tree. The lemon is cultivated throughout the Mediterranean due to the benign climate. Its nuances bring freshness and well-being to our air freshener.
CINNAMON: He Cassia cinnamon essential oil is obtained by steam stripping the bark of the Cinnamomum Cassia Loureirii. It is a great natural antioxidant, antibacterial, regulator of sugar levels and to act on the heart, liver, spleen and kidney meridians.
GERANIUM: Geranium essential oil is obtained by steam dragging the leaf of the Pelargonium Graveolens or Geranium. Among its properties is that of being a powerful antifungal and antibacterial. It helps us maintain emotional balance and improve our mood.
MORE INFORMATION ABOUT ESSENTIAL OILS
"Now, more than ever, we must use essential oils in our home"
---
Perfume "Lavender Fields" Nº 240