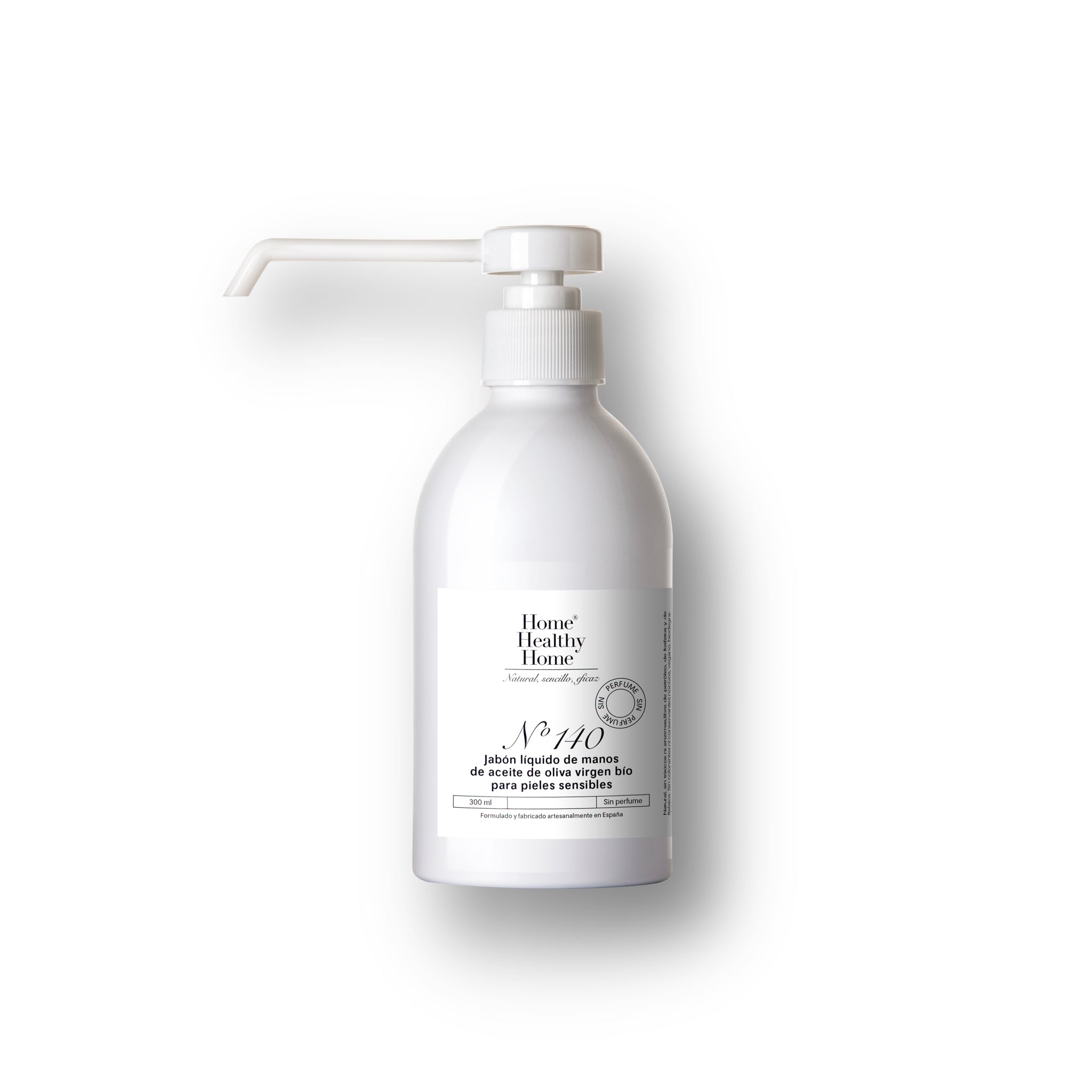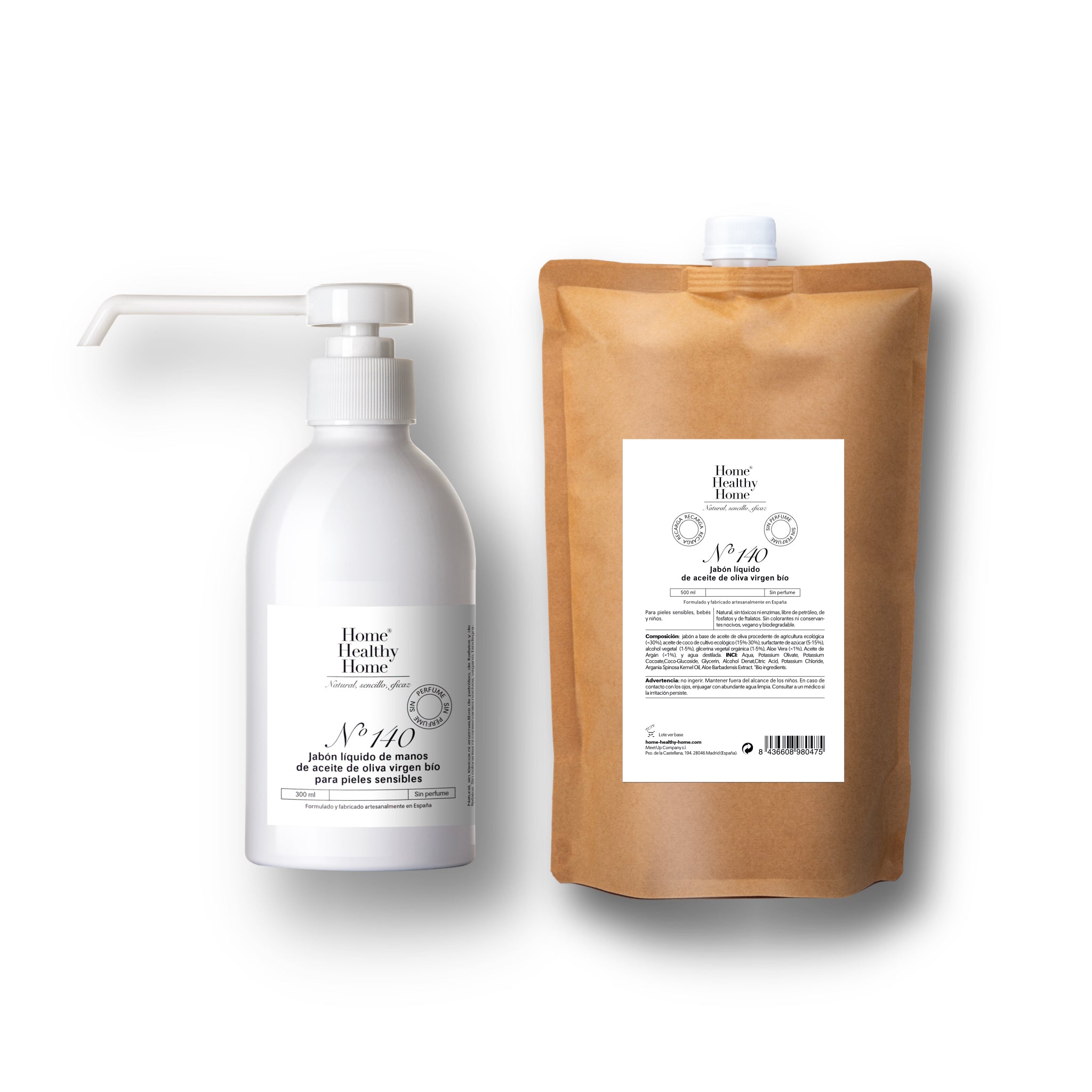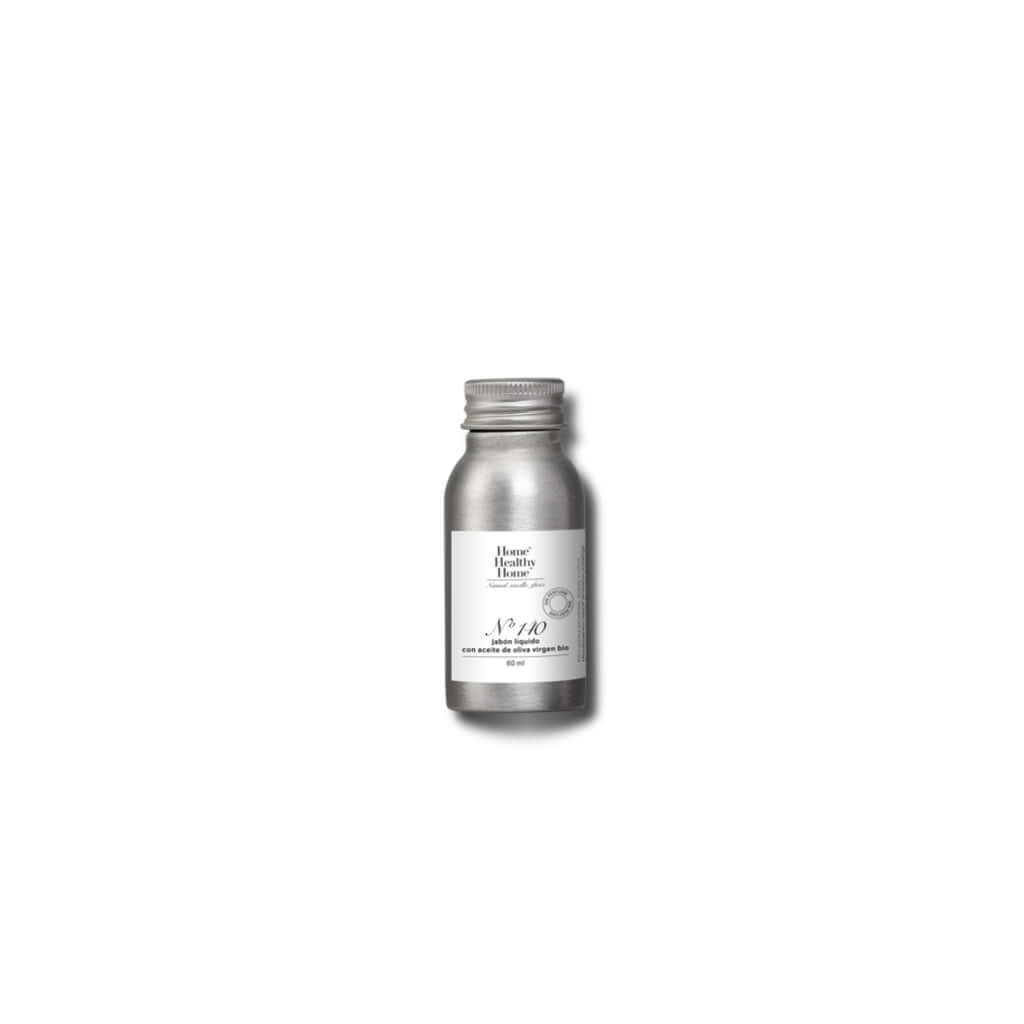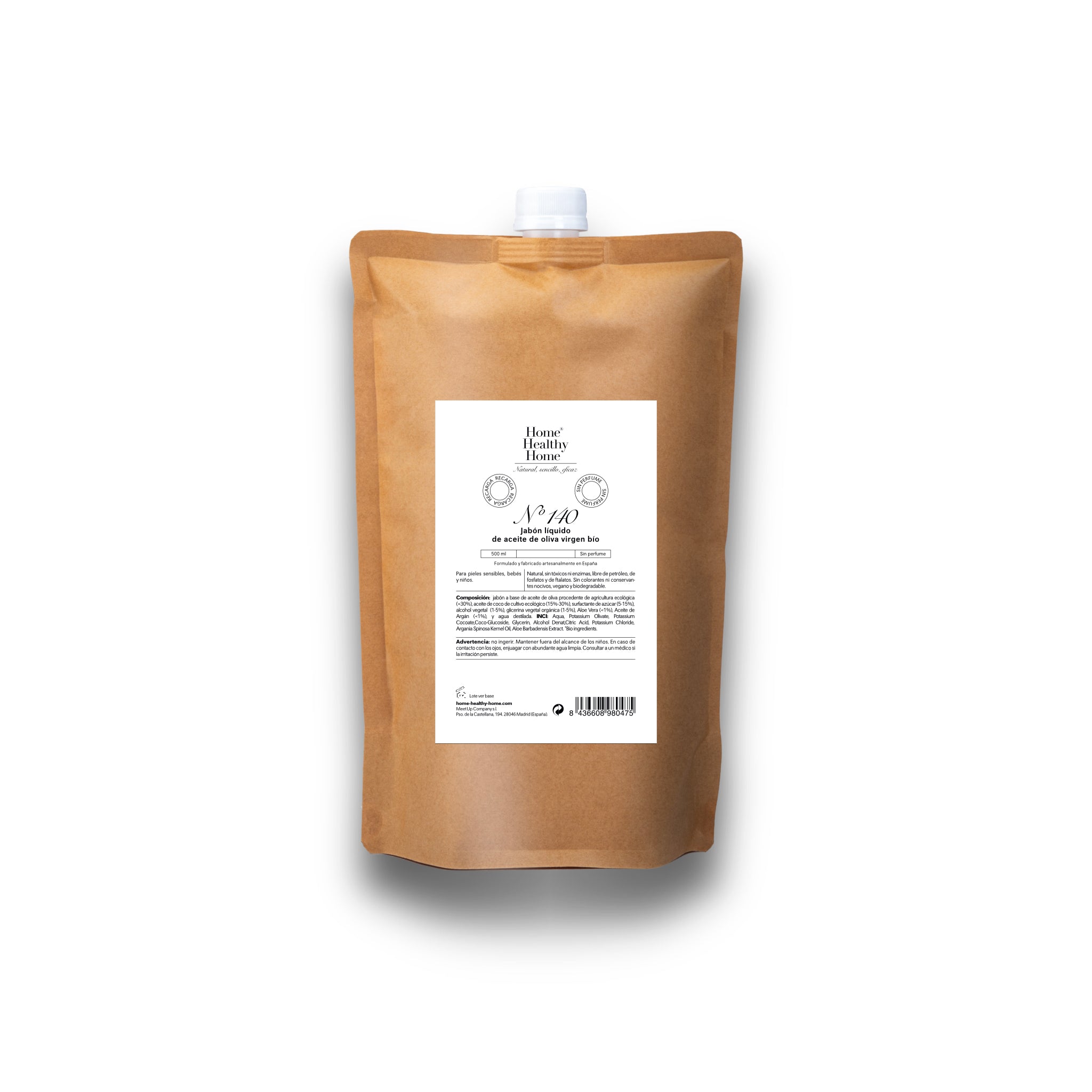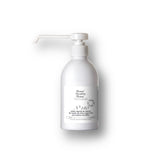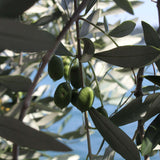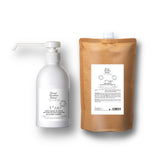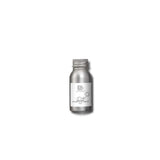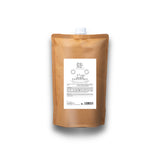 Liquid natural soap without perfume with Organic Olive Oil - Nº 140
Natural moisturizing liquid soap made with organic olive oil. Very soft and fragrance -free, especially recommended for people with allergies, sensitive skin, pregnant women, babies and children. Indicated for daily hand washing, face and body.
Cold saponified, olive oil retains all its moisturizing properties while nourishing, caring for and protecting your skin . Reinforced with Aloe vera with its regenerative power. It can also be used for shaving, removing traces of makeup or even in the shower.
Vegan, no dyes or preservatives, no perfume.
100% biodegradable.
Available in :
Doser: 300 ml.
Pack: 800 ml.
Eco refill: 500 ml.
INCI
Aqua, Potassium Olivate (*) , Potassium Cocoate (*) , Decyl Glucoside, Coco-Glucoside, Glycerin (*) , Alcohol Denat, Citric Acid, Aloe Barbadensis Leaf Powder. * bio ingredients
INGREDIENTS
Each ingredient we use has a special function. Instead of asking ourselves what we could add to our products, we looked for what we could eliminate to keep only the essentials: the natural active ingredients. We focus on what defines a great product. Our formulas are made to be understood, they are simple, short and well studied.
If you want to know more about the function of the ingredients we use, you can read it here . And if you want to know more about the ingredients that we do not use in our formulas, you can read it here.
ECO RECHARGE
If you already have our aluminum bottle, you have the possibility to buy only our 500 ml refill. Saving on price, on transport due to weight and favoring sustainability.
PACKAGING
Recycled cardboard box

Paper stickers

Complimentary samples with each shipment.
Free shipping for purchases over €60.
---
Liquid natural soap without perfume with Organic Olive Oil - Nº 140