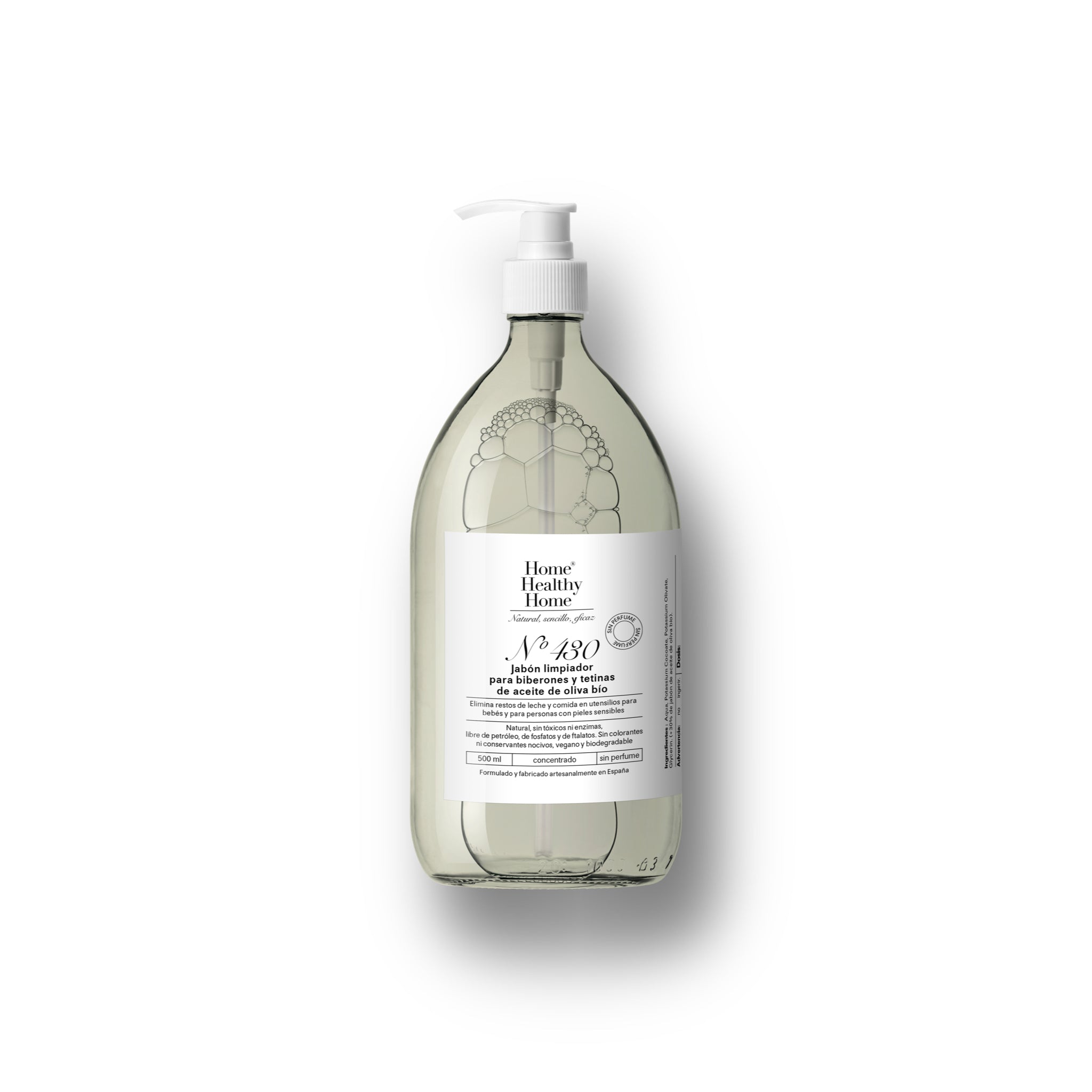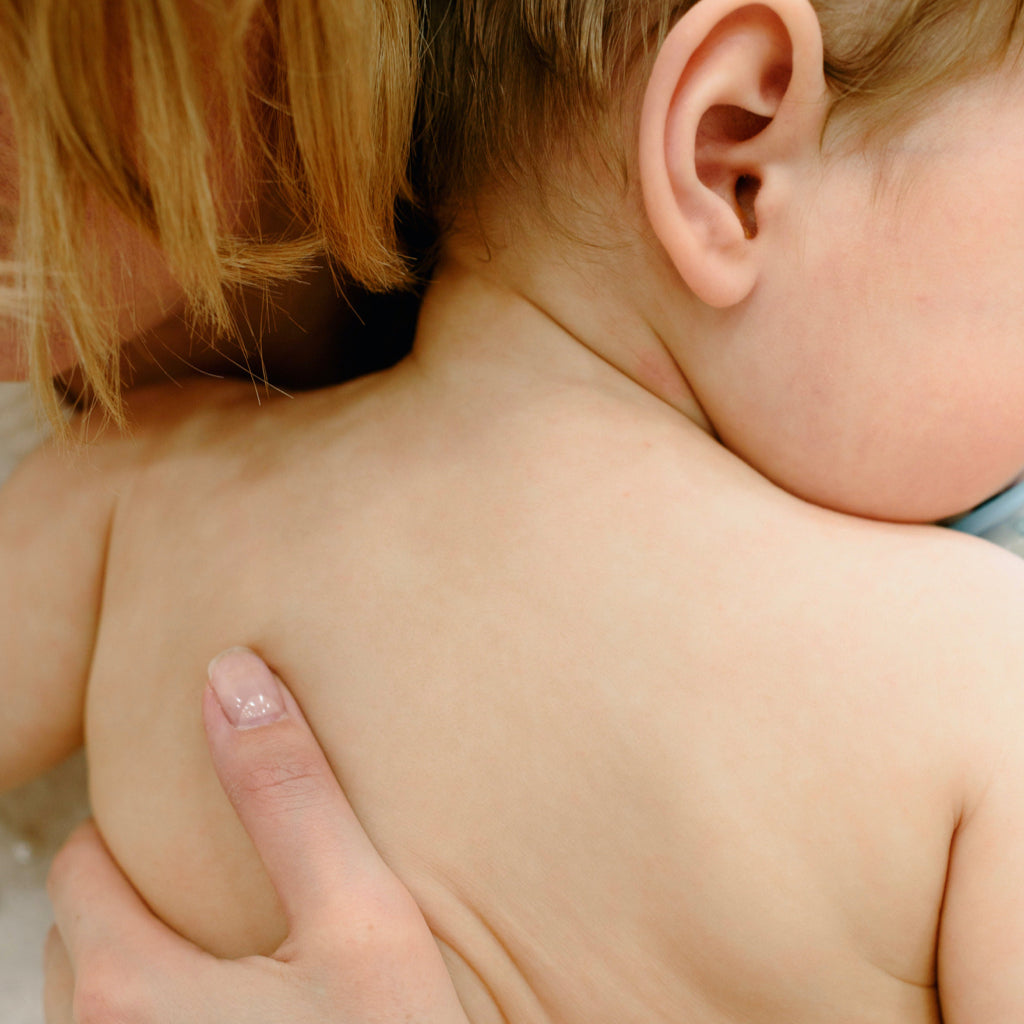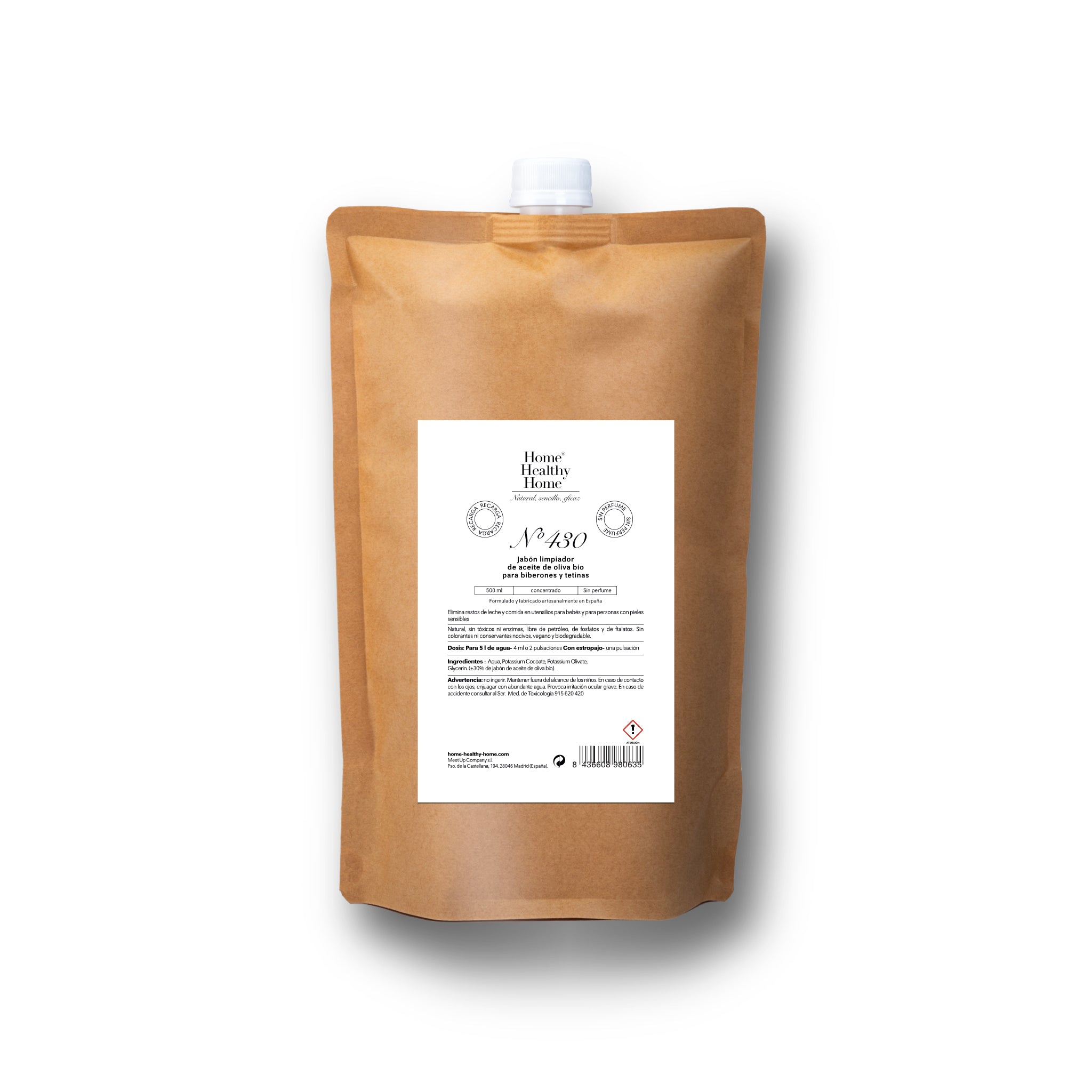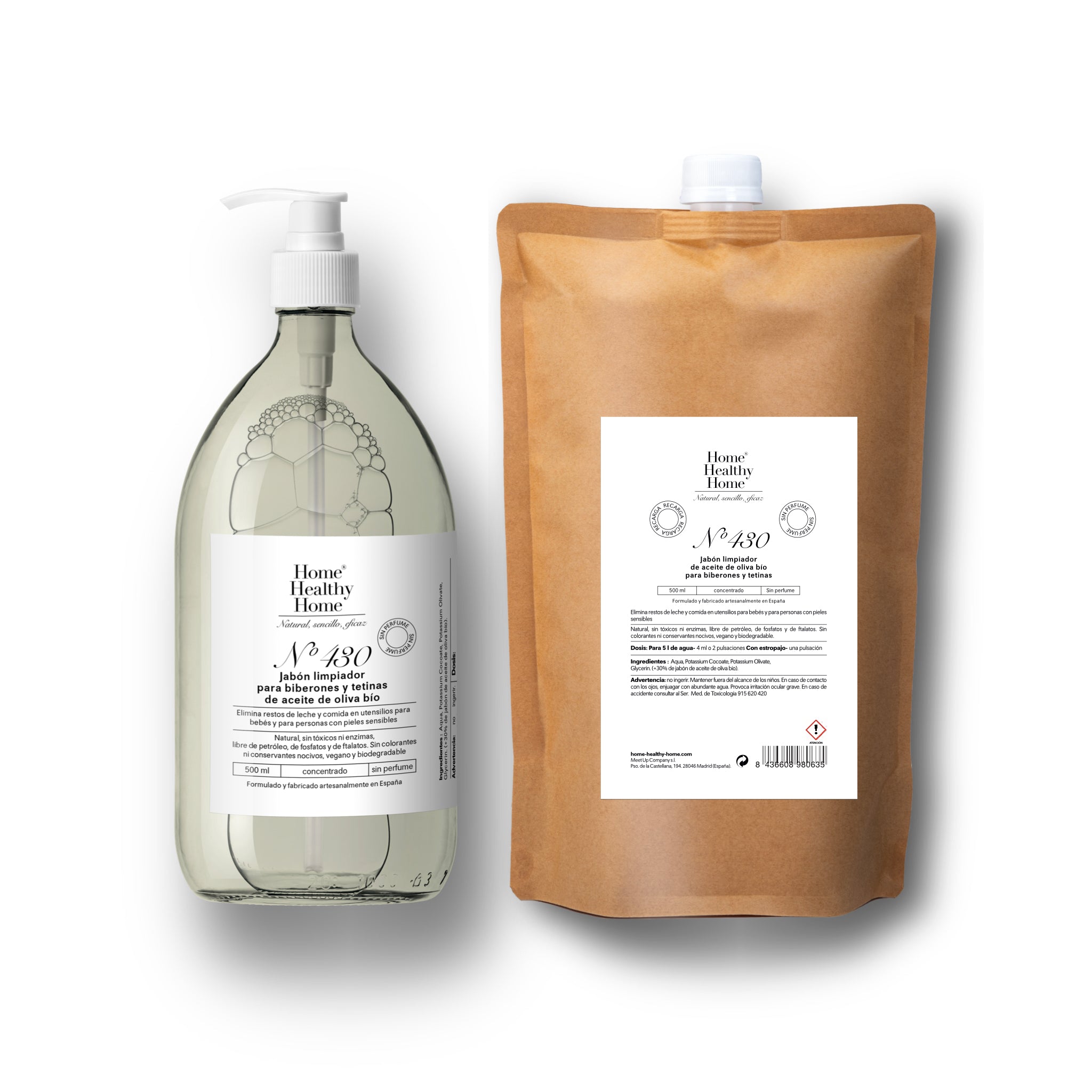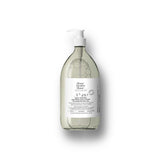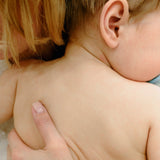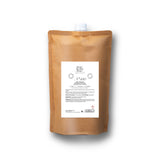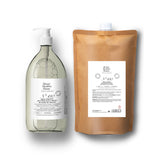 Cleaning soap for bottles and teats Nº430
Natural liquid soap made with organic olive oil. Very soft and fragrance free. Cleans all kinds of food remains on baby utensils and toys. Also indicated for cleaning utensils for people with sensitive skin
Unscented.

without enzymes

Without petroleum derivatives

No phosphates or phthalates

No preservatives, no dyes.

vegan

Biodegradable
Available in :

Glass bottle : 500ml
Pack: 1,500 ml
Refill: 1,000ml
COMPOSITION
Aqua, Potassium Cocoate, Potassium Olivate, Glycerin. (+30% organic olive oil soap). Water up to 100%
This list of ingredients is subject to possible changes or adjustments. For a list that takes into account the latest changes, you should consult the label of each product before using it.
More information about INCI names


INGREDIENTS
Each ingredient we use has a special function. Instead of asking ourselves what we could add to our products, we look for what we could remove to keep only the essentials: the natural active ingredients. We focus on what defines a great product. Our formulas are made to be understood, they are simple, short and well studied.
If you want to know more about the function of the ingredients we use, you can read it here . And if you want to know more about the ingredients that we do not use in our formulas, you can read it here.
ECO RECHARGE
Our goal is to be as sustainable as possible with our packaging, so we recommend that if you have bought any of our soaps in a glass bottle in the past
and want to buy one again, you do so by choosing our eco-refills.
SHIPMENT
Hand-packaged in a glass bottle or Kraft eco-refill.

Shipped in a recycled cardboard box.

Hand labeled with paper tags.

Complimentary samples in each shipment.
Free shipping for purchases over €60.
---
Cleaning soap for bottles and teats Nº430