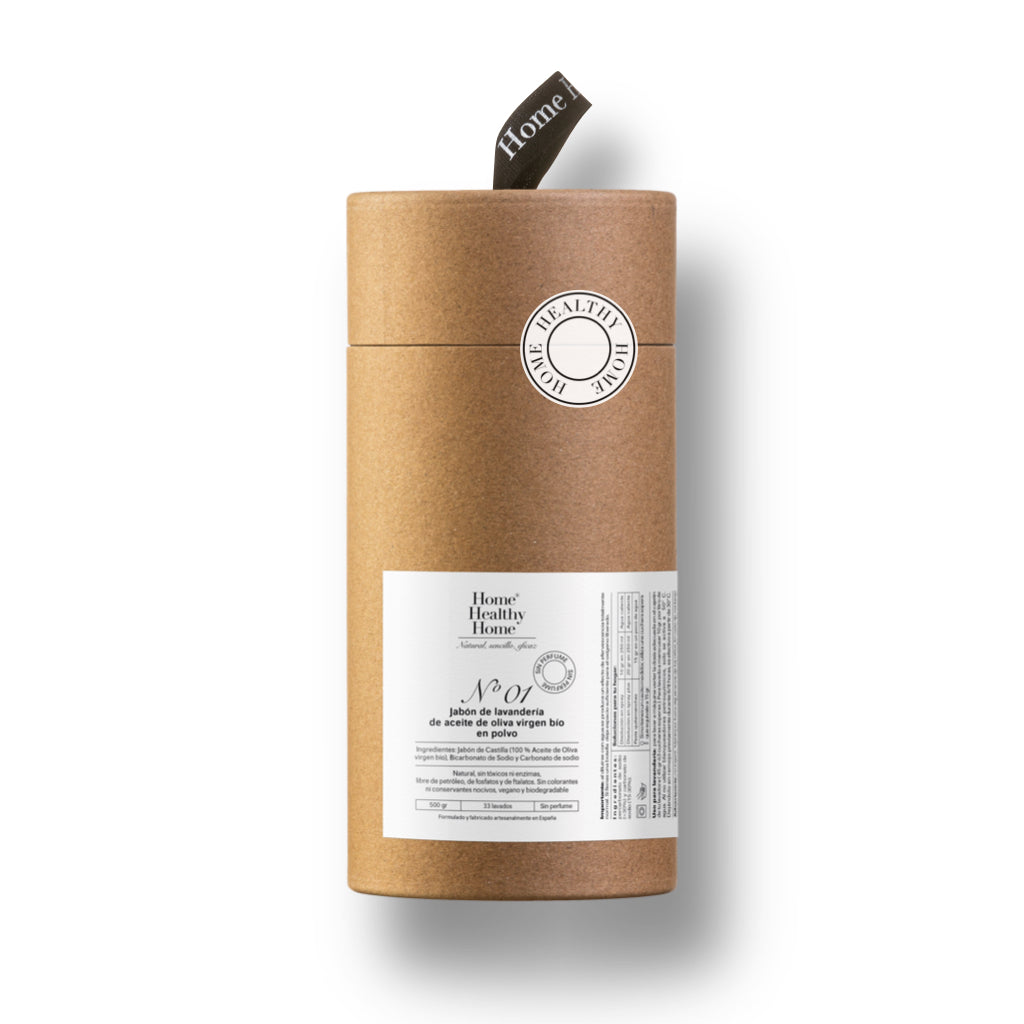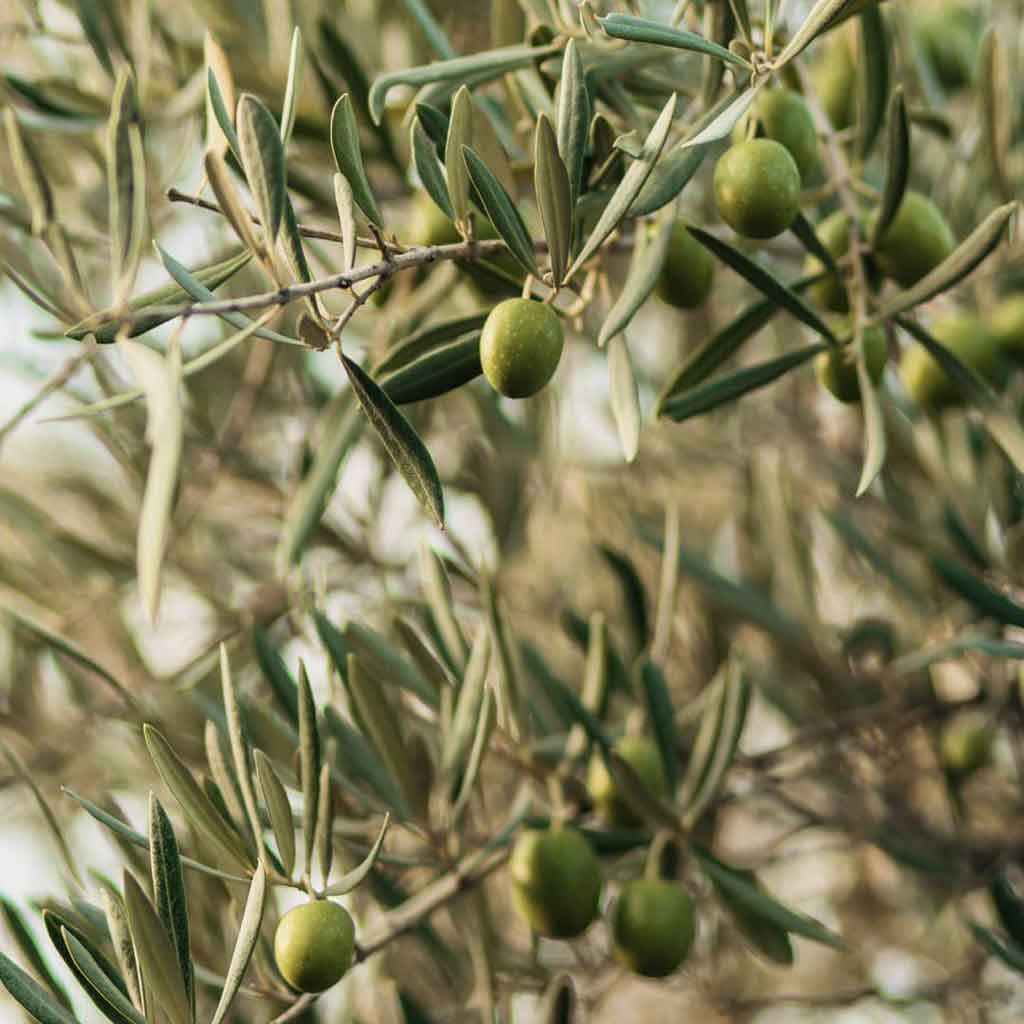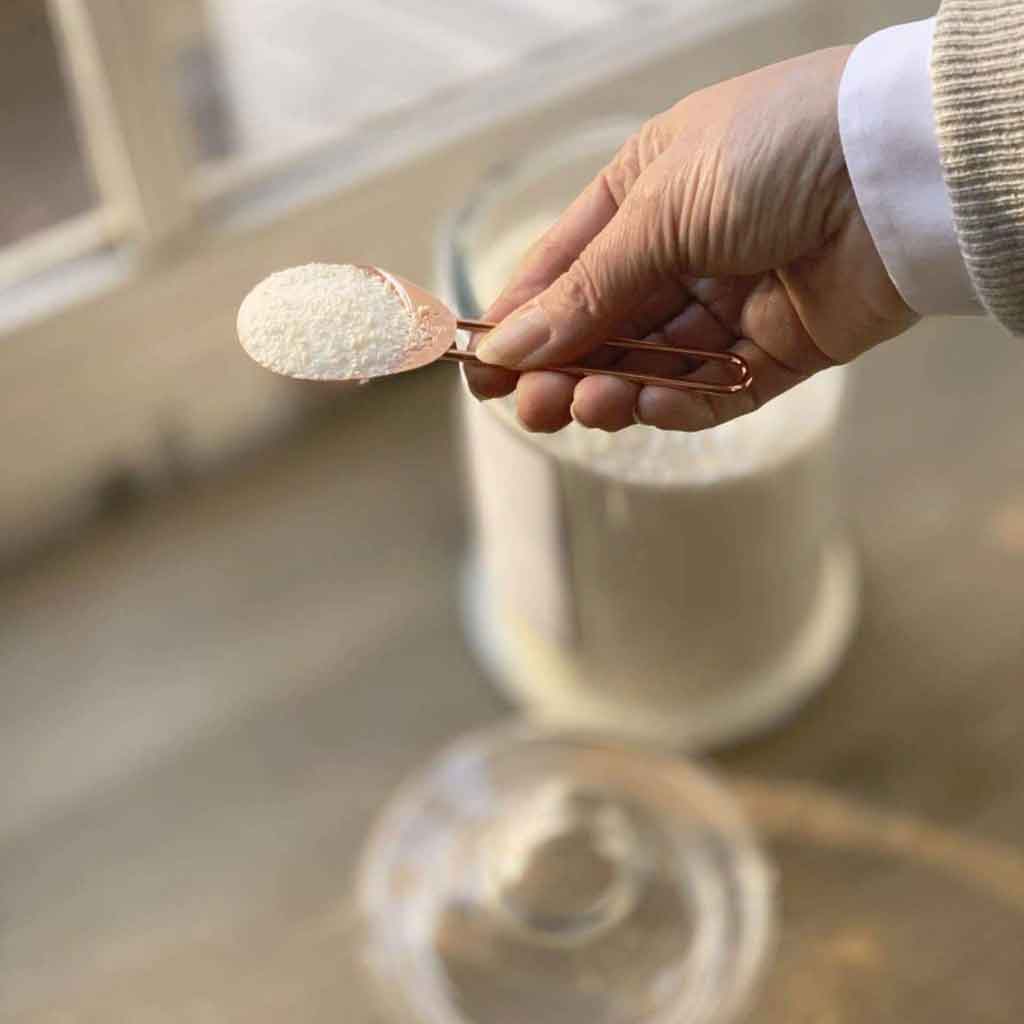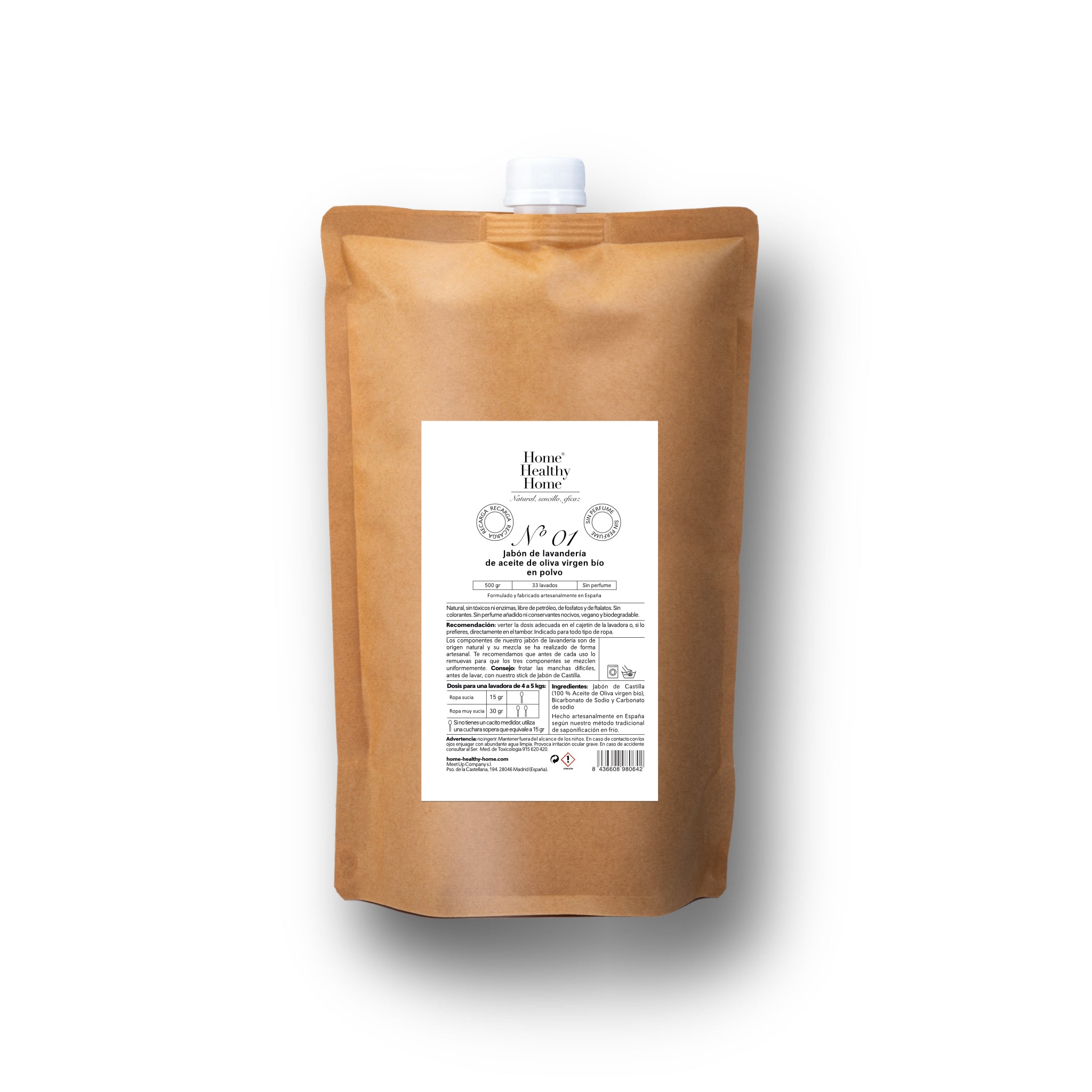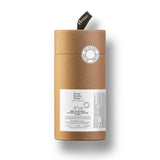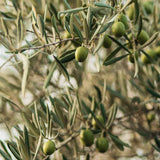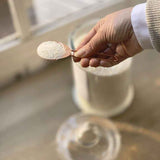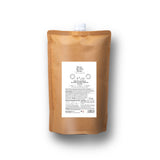 Our powder laundry soap is recommended for all types of garments and for the most sensitive skin. A formula inherited from our grandmothers, natural, with only 3 ingredients: Castile soap based on organic virgin olive oil, sodium carbonate and bicarbonate. Because nature has it all. Natural, Simple, Effective.

No enzymes or petroleum derivatives.
Unscented.
No preservatives, no dyes.
vegan

Biodegradable

Content: 500 gr. /33 washes
The number of washes is calculated according to the instructions on the label. If you need a dispenser, go to "Accessories".
FORMULA
Our soap is composed of only 3 ingredients:
castile soap
Sodium bicarbonate
sodium carbonate
Castile soap Home Healthy Home It is made in Spain in a family factory of soaps respecting the traditional process of cold saponification. Our formula is vegan and is formulated exclusively with Spanish organic virgin olive oil, water and sodium hydroxide (NaOH) or "soda" , without preservatives, without dyes, without added perfume, without animal fats, phosphates, phthalates, dyes or preservatives.
Product declaration according to EC 648/2004
olive oil soap (*) saponified ( >30%), sodium bicarbonate (5-15%), sodium carbonate (5-15%), glycerin from saponification <2% , organic virgin olive oil (*) (<1%), water up to The 100%.
(*)Certified organic cultivation
This list of ingredients is subject to possible changes or adjustments. For a list that takes into account the latest changes, you should consult the label of each product before using it.
More information about INCI names
INGREDIENTS
Each ingredient we use has a special function. Instead of asking ourselves what we could add to our products, we look for what we could remove to keep only the essentials: the natural active ingredients. We focus on what defines a great product. Our formulas are made to be understood, they are simple, short and well studied.
If you want to know more about the function of the ingredients we use, you can read it here. And if you want to know more about the ingredients that we do not use in our formulas, you can read it here.
SHIPMENT
Hand packed in a Kraft cardboard bottle.

Shipped in a recycled cardboard box.

Hand labeled with paper tags.



Natural cotton tape.

Complimentary samples in each shipment

.


---