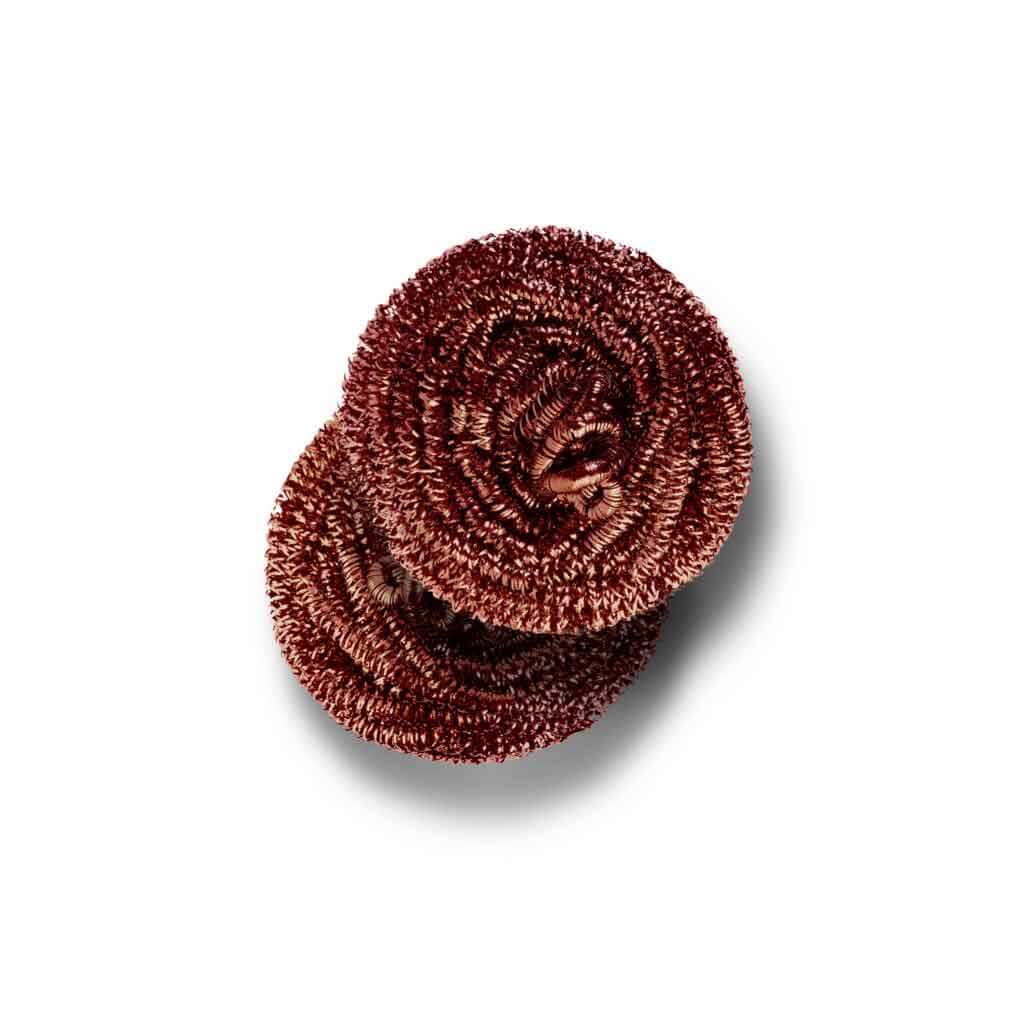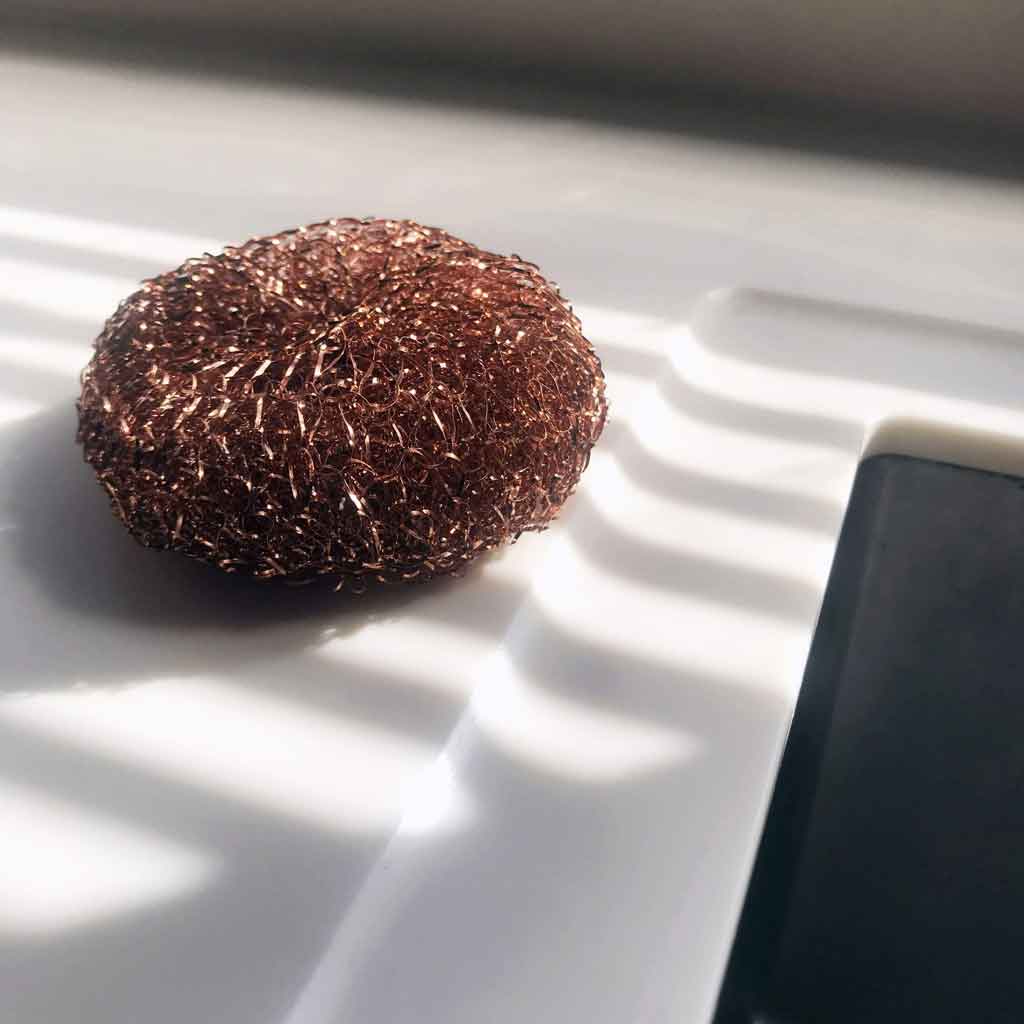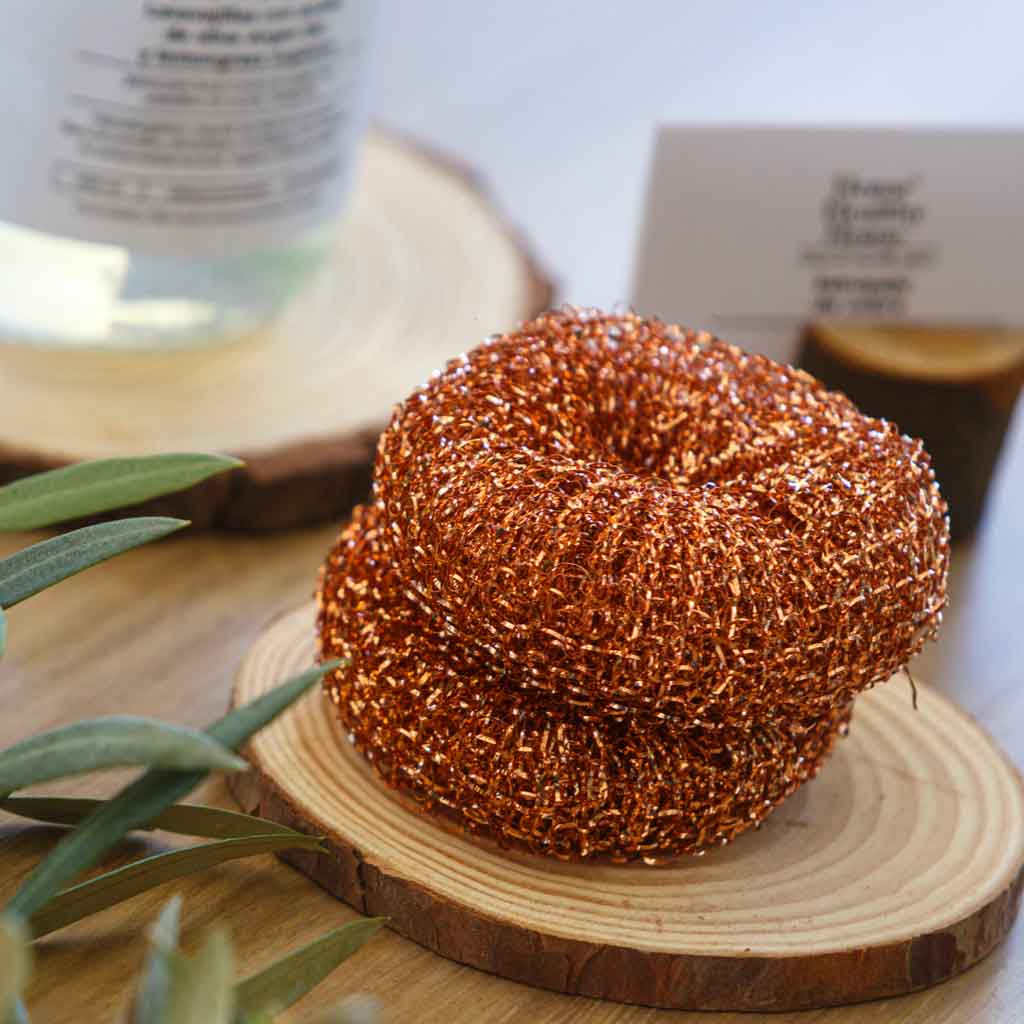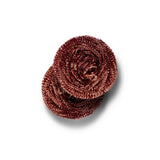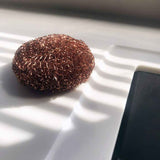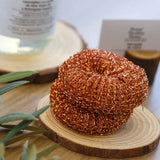 Deep cleans without scratching. Effective with pots, pans, sinks, stoves, ceramic surfaces, glass, metal, etc. Removes rust from cutlery. Also ideal for cleaning bicycles and motorcycles, as well as windows, chrome parts, car rims, etc.

Being a noble, durable and recyclable metal, makes it an ideal alternative to synthetic fiber scourers.

Its fine copper wires gently remove stubborn dirt, as copper is a soft metal that does not scratch when used wet. Removes stuck-on debris from pots, pans, and stovetops, leaving your sink sparkling clean. Two-layer and very durable, it can be washed in the washing machine at 60º (in a net or a sock).
It can be recycled almost infinitely without losing its properties. It is soft and non-abrasive. Rust proof.

Format: 2 Units.

TIPS
Rinse after each use, drain and let air dry.
To eliminate any bacteria, it is recommended, from time to time, to wash the scourer in the washing machine at 60ºC.
Save in a dry place.

Do not use on teflon or teflon-like surfaces and always use with plenty of water.
SHIPMENT
Reusable organic cotton bag

Shipping in recycled cardboard box

Paper stickers

Complimentary samples in each shipment
---